The FarmTRX Web Application is our cloud-based platform where farmers can view, query, interact with and export their yield data. By registering your farm and drawing or importing your field boundaries in the Web App, you create the place where recorded yield data will sort and land once pushed to the cloud via the free FarmTRX Mobile App.
Here's what happens to your yield data once sent to the Web App…
Auto-Yield Correction
FarmTRX leverages years of GIS mapping and tracking expertise to offer farmers an automatic data processing engine that actively detects, filters and corrects anomalous data points, leaving cleaned, accurate yield data and maps. The Web App is where yield cleanup is applied and where farmers can find their yield maps.
The Web App's auto-corrective process is applied to farmers yield data when synced to the cloud, only if you have an active, annually renewed subscription to FarmTRX Premium. The corrective process identifies and addresses inconsistencies that may have been recorded at harvest, affects like:
Headland turns
Hills
Multiple combines with different calibrations
Unloading points
Sharp starts and stops due to plugging
What If I Don't Want Yield Maps?
Farmers who don't upkeep an active subscription to the Web App will always have full access to their raw, unedited yield data recorded by the monitor. Farmers are the sole owners of their yield data and have unlimited ability view, query and export raw data. However, they will have to bring it into another farm management system or agronomist to have it corrected into accurate, agronomy-ready yield maps.
Auto-Correction In Action
On a busy harvest day, farmers don't need to worry about an incorrect or incomplete calibration affecting their ability to get accurate yield maps for their fields. Rest assured knowing the Yield Monitor is always recording relative differences in grain volume travelling on the elevator paddles while harvesting.
Here's an example of what happens to yield data automatically in the Web App with FarmTRX Premium. This farmer in Australia calibrated in-field three separate times. User error with each calibration caused the raw yield map to look chopped up, with total field variability blanketed over (left).
Fortunately, miscalibration does not affect the Yield Monitor's accurate recording of relative yield in the field. In the Web App, the three calibrations were automatically detected and normalized into one true representation of variability across the field (right). By adding the total field takeoff in the Web App, recorded yield variability was associated to real bu/ac. The end result? Accurate, usable yield maps.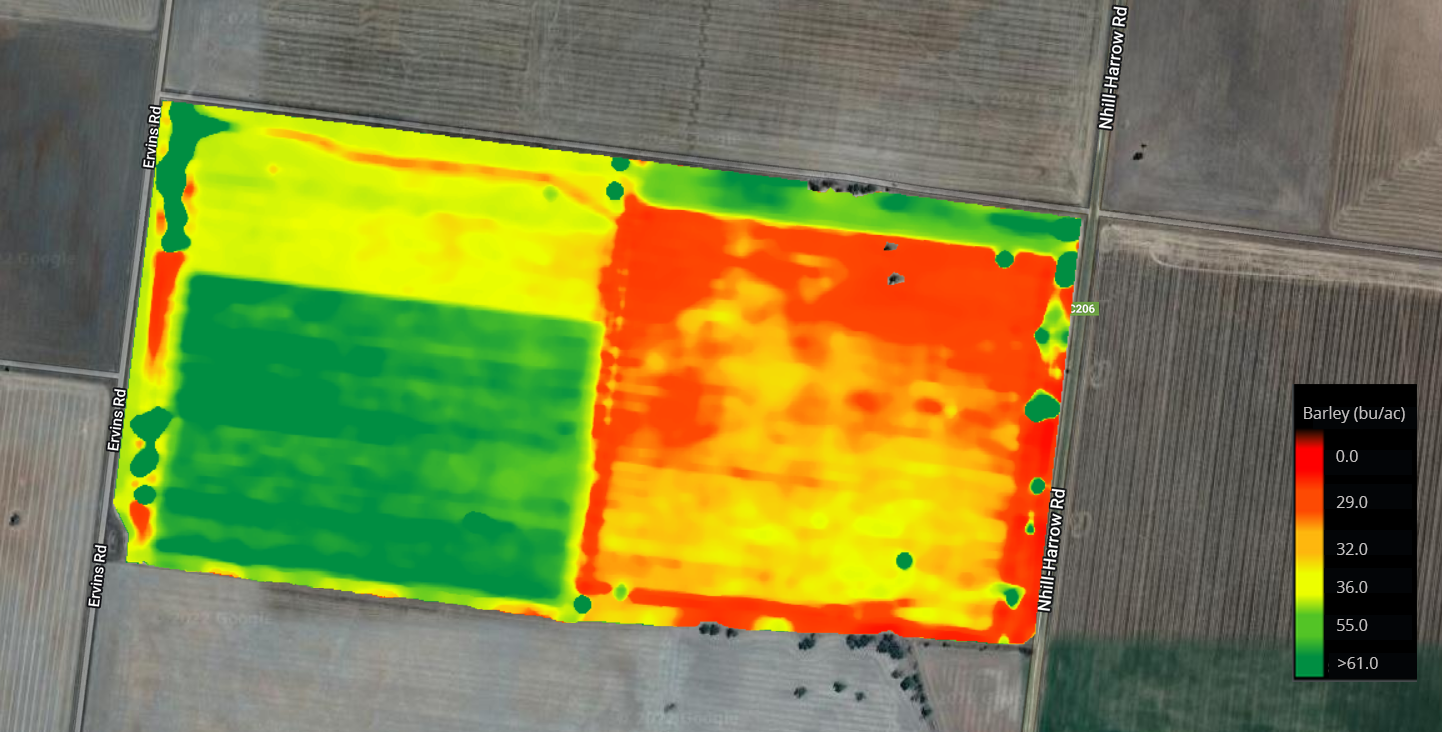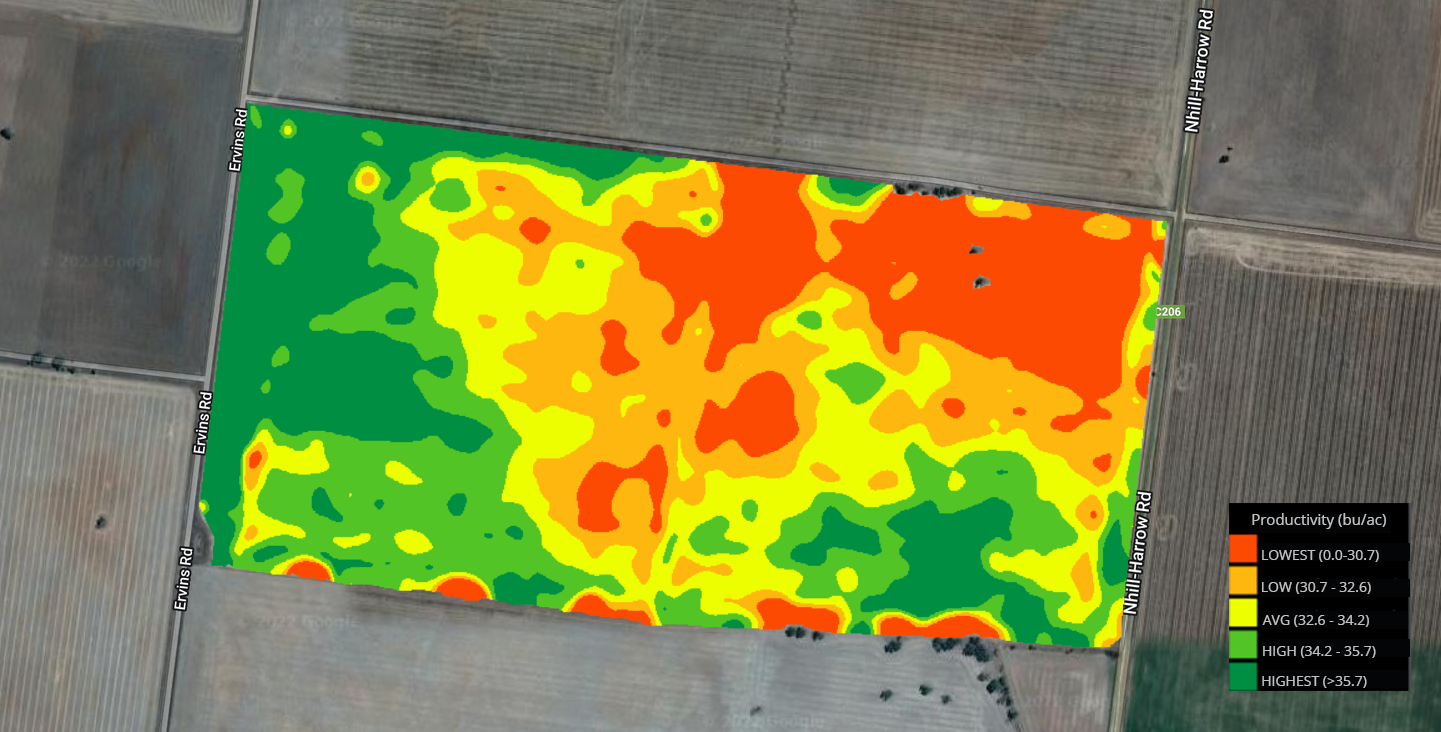 This is what you pay for with FarmTRX Premium yield mapping. Automatic yield data processing that takes the record of your data from confusing to clean and actionable in a matter of minutes – not hours or days.
Still have questions about how FarmTRX treats yield data? Don't hesitate to contact us.